Carol and David are here to help you spice-up your sex life and live HAPPY, HEALTHY and HORNY. Listen to our Internet radio show: "THE SEXY LIFESTYLE with Carol and David" on VoiceAmerica.com, LIVE every Thursday at 4:00pm Pacific / 7:00pm Eastern. Or Listen on-demand. It's FREE. GO TO our "Ask Carol and David" page or send us an email at ask@carolanddavid.com and ASK us a question about YOUR Sexy Lifestyle and Relationship. Its never too late to start again!
Internet Radio Show: THE SEXY LIFESTYLE with Carol and David. Join the fun-loving swinger couple, Carol and David, and get an inside look into the sexy lifestyle as they share their own personal experiences relating to sex, love and marriage. Learn how to have a stronger and more meaningful relationship from their unique perspective on staying connected, exploring limits, pushing boundaries, fulfilling fantasies and more. Through uncensored and honest discussions about great sex, passion, and intimacy, gain insight into a sex-positive and female-centric view of the modern-day couple. Carol and David are easy to talk to, and answer questions on air. With sexy tips and tricks find out how to improve your sex-life by living happy healthy and horny, every day! Tune in to "THE SEXY LIFESTYLE with Carol and David", live every Thursday at 4:00 pm Pacific Time on the VoiceAmerica Variety Channel. Download and listen on-demand at any time.
Book: Women's Anatomy of Arousal by Sheri Winston
WINNER, 2010 BOOK OF THE YEAR AWARD! Women have a largely unknown network of structures responsible for arousal and orgasm that their owners and even most medical professionals don't know about. We're not just talking about Ye Olde G-Spot here. Women have an entire erectile network that, if properly stimulated, can elevate their erotic experience from "Oh!" to "Oh! Oh! Oh!" Join celebrated sexuality teacher Sheri Winston as she integrates ancient wisdom, lost knowledge and modern sexuality information in a sexy, fun, empowering guidebook that illuminates every woman's secret paths to fabulous, orgasmically abundant sex.
SlapHappy+
It's really 5 toys in one! The "Swiss Army Knife" of sex toys. Best Value on the market. Only $50
If variety is the spice of life then Slaphappy+ is the new, spicy vibrator that will give you the sensations you've been looking for. Simply customize Slaphappy's angle, and enjoy yourself alone or with a partner, in virtual silence. ENJOY!
TestaZone
100% all natural testosterone booster made from the highest quality ingredients. TestaZone® contains four of the most potent herbs on the market in high concentrated doses that are scientifically proven to increase testosterone levels. Each bottle is a one month supply containing 120 capsules.
Save 10% with Coupon Code:  CarolandDavid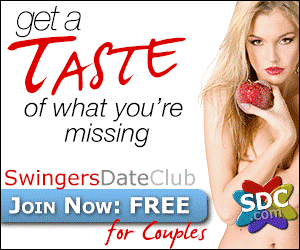 Enjoy this charming, award-winning, animated documentary if you want to find out all about the clitoris. By Lori Malepart-Traversy.